IN THIS UPDATE:
1. Patients With Type 2 Diabetes And Depression At Increased Risk Of Dementia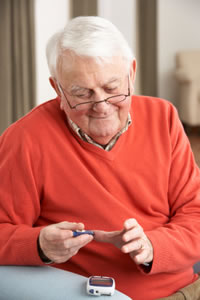 Depression in patients with diabetes is associated with a substantively increased risk of development of dementia compared to those with diabetes alone, according to researchers from the University of Washington and Kaiser Permanente.
The study, among the first (and largest to date) to examine all-cause dementia in diabetes patients with and without depression, appears on the current online issue of the Archives of General Psychiatry.
Patients with type 2 diabetes who also had depression had a doubling in risk of dementia during years 3 to 5 after initial screening, compared to patients with diabetes who did not have depression, said the study's lead author Wayne Katon, MD, professor and vice chair of the University of Washington department of psychiatry and behavioral sciences. This study was supported by the National Institutes of Health-funded Diabetes & Aging Study, which focuses on the special health problems of older patients with diabetes, and its parent study, Diabetes Study of Northern California (DISTANCE) which collected surveys from more than 20,000 adults with diabetes who are patients from the Kaiser Permanente Northern California Diabetes Registry.
"Prior research has shown that both depression and diabetes are risk factors for dementia. This study suggests that having both of these illnesses occurring together is associated with an even greater risk," said Kaiser Permanente researcher and senior author Rachel Whitmer, PhD.
"Since depression affects up to 20 percent of diabetic patients, it is critical to understand this relationship and further evaluate whether depression interventions have an impact on dementia risk in patients with diabetes," explained Andrew J. Karter, PhD, co-author from Kaiser Permanente Division of Research and principal investigator for the Diabetes & Aging and DISTANCE Studies. "Earlier onset of diabetes in patients with depression and greater risk of dementia in younger compared to older patients with depression and diabetes underscore the importance of evaluating the potential for early depression interventions to reduce the incidence of dementia," Katon said.
Of the 20, 188 consenting adults in the DISTANCE Study, 19.6 percent of the patients with diabetes met criteria for clinically significant depression.
Among patients with diabetes, depression is associated with poorer adherence to diet and exercise programs, increased smoking and poorer blood sugar control as well as psychobiologic changes such as increases in cortisol and increased sympathetic nervous system tone, which could worsen the course of diabetes and increase the risk of dementia associated with depression, they added.
Source: University of Washington, December 6, 2011
2. Disease Outbreak Detection Via Social Media
New research has looked at whether social media could be used to track an event or phenomenon, such as flu outbreaks and rainfall rates.
The study by academics at the University of Bristol's Intelligent Systems Laboratory is published online in ACM Transactions on Intelligent Systems and Technology.
Social networks, such as Facebook and microblogging services like Twitter, have only been around for a short time but in that time they have provided shapshots of real life by forming, electronically, public expression and interaction.
The research by Professor Nello Cristianini and Vasileios Lampos in the University's Intelligent Systems Laboratory, geo-tagged user posts on the microblogging service of Twitter as their input data to investigate two case studies.
The first case study looked at levels of rainfall in a given location and time using the content of tweets. The second case study collected regional flu-like illness rates from tweets to find out if an epidemic was emerging.
The study builds on previous research that reported a methodology that used tweets to track flu-like illness rates in several UK regions. The research also demonstrated a tool, the Flu Detector, which uses the content of Twitter to map current flu rates in several UK regions.
Professor Nello Cristianini, speaking about the research, said: "Twitter, in particular, encouraged their 200 million users worldwide to make their posts, commonly known as tweets, publicly available as well as tagged with the user's location. This has led to a new wave of experimentation and research using an independent stream of information.
"Our research has demonstrated a method, by using the content of Twitter, to track an event, when it occurs and the scale of it. We were able to turn geo-tagged user posts on the microblogging service of Twitter to topic-specific geolocated signals by selecting textual features that showed the content and understanding of the text."
Over several months, the researchers were able to gather a database of over 50 million geo-located tweets, which could then be compared to official data from the UK's National Health Service on flu incidence by region.
The researchers deployed state-of-the art machine learning algorithms that automatically figured out which keywords in the database of tweets were associated with elevated levels of flu. In this way they were able to create a predictive model that transformed keyword incidence in tweets into an estimate of the severity of flu in that area.
While it is true that Twitter users do not represent the general population, this study indicates that Twitter can be used to track an event.
Future work could be focused on improving various subtasks in the methodology, enabling researchers to become ever more expert at pinpointing situations, such as a flu outbreak or electoral voting intentions.
Source: University of Bristol, November 3, 2011
3. TV Viewing Poses Greater Risk Than Computer Use For Cardiovascular Disease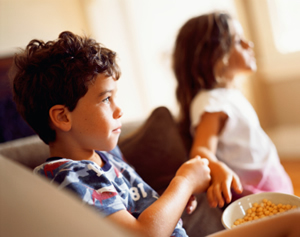 Physical activity will definitely lower children's chances of developing cardiovascular disease down the road, but physical inactivity will not necessarily increase it. Findings from a recent Queen's University study shows different kinds of sedentary behaviour may have different consequences for young people's health.
"Even if a child is physically active, this activity is really only making up a short period of their whole day, so it's important to look at other aspects of their day to see what's going on. Part of that is the kind of sedentary behaviours they engage in," says Valerie Carson, a doctoral candidate in the School of Kinesiology and Health Studies at Queen's.
Previous research has identified high volumes of sedentary behaviour as a risk factor for cardiovascular diseases in adults. But among the children she surveyed, Ms. Carson found no general connection between the volume of sedentary behaviour and the risk of developing diabetes or coronary heart disease.
Instead, she noticed some types of sedentary activities having a greater impact on children's health than others. Specifically, high levels of TV viewing predicted higher cardio-metabolic risk, whereas high computer use did not.
One possible explanation is that TV viewing falls near the bottom on the scale of energy expenditure, according to some research. Another is that activities like snacking between meals that usually go hand-in-hand with specific kinds of screen times may be causing the associated health risks.
"The take home message is that we want children to be more physically active, but then, at the same time, we need to think about what they're doing the rest of the time," explains Mr. Carson. "Our study suggests we should also limit children's television viewing time."
Source: Queens University, November 19, 2011
4. Tart Cherry Juice Drinkers Gain Sleep Advantage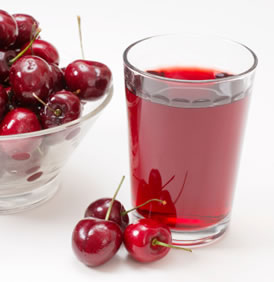 Americans seeking a better night's sleep may need to look no further than tart cherry juice, according to a new study in the European Journal of Nutrition.(1) An international team of researchers found that when adults had two daily glasses of tart cherry juice, they slept 39 minutes longer, on average, and had up to 6 percent increase in overall sleep efficiency (significantly less non-sleep time in bed), compared to when they drank a non-cherry, fruit cocktail.
In a study conducted at Northumbria University, twenty healthy adults drank two servings of tart cherry juice concentrate (30mL of 100% pure Montmorency juice concentrate per serving, diluted in a half pint of water; provided by CherryActive, Sunbury, UK) or a non-cherry fruit drink for seven consecutive days at a time – one serving when they woke up, and another before bed. The researchers tracked participant's sleep habits, and after drinking the cherry juice, they found significant improvements in sleep behaviors, most notably longer sleep time, less daytime napping and increased overall sleep efficiency (the ratio of time spent in bed to time spent sleeping) compared to when they drank the non-cherry juice drink.
The researchers attribute the sleep benefits to the melatonin content of the red Super Fruit – a powerful antioxidant critical for sleep-wake cycle regulation. Each serving of the tart cherry juice concentrate was estimated to contain the equivalent of 90 – 100 tart cherries, providing a significant level of melatonin in the juice and ultimately in the bodies of the participants.
Previous research has supported the benefits of tart cherries as a sleep aid – a potentially wide-reaching benefit since nearly one-third of all Americans suffer from sleep disturbances affecting their health and wellbeing, according to the Centers for Disease Control and Prevention.(2,3) Currently, Americans spend more than $84 million on over-the-counter sleep aids each year, leaving many searching for cost-effective ways to help manage their conditions.(4) While more research is necessary before medical professionals turn to cherries as a sole treatment for sleep disorders, the scientists conclude that tart cherry juice concentrate could be a viable "adjunct intervention for disturbed sleep across a number of scenarios."
Source: Northumbria University, December 10, 2011
5. An Easy-To-Use Solution To Make Hospitals Safer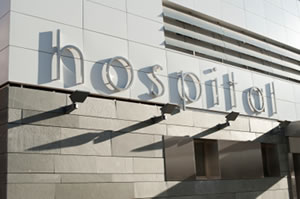 According to the World Health Organization, antibiotic-resistant bacteria are one of the top three threats to human health. Patients in hospitals are especially at risk, with almost 100,000 deaths due to infection every year in the U.S. alone.
Now Dr. Udi Qimron of the Department of Clinical Microbiology and Immunology at Tel Aviv University's Sackler Faculty of Medicine has developed an efficient and cost-effective liquid solution that can help fight antibiotic-resistant bacteria and keep more patients safe from life-threatening infections. The solution is based on specially designed bacteriophages – viruses that infect bacteria – that can alter the genetic make-up of antibiotic-resistant bacteria. "We have genetically engineered the bacteriophages so that once they infect the bacteria, they transfer a dominant gene that confers renewed sensitivity to certain antibiotics," explains Dr. Qimron.
The solution, recently detailed in the journal Applied and Environmental Microbiology, could be added to common antibacterial cleansers used on hospital surfaces, turning resistant bacteria into sensitive bacteria. It's easy to prepare, easy to apply, and non-toxic, Dr. Qimron notes. He estimates that one liter of the growth medium – the liquid in which the bacteriophages are grown – will cost just a few dollars.
The research was done in collaboration with Ph.D. student Nir Friedman, lab technician Shahar Mor, and Dr. Rotem Edgar of the Ichilov Medical Center.
Changing bacteria's genetics
Certain antibiotics are designed to target and bind to a part of the bacteria cell called a ribosome – the protein factory of the cell. But after continual and frequent exposure to antibiotics, the bacteria "learn" to change components in the ribosome itself so that the antibiotics are unable to bind.
Dr. Qimron and his colleagues set out to determine whether they could make resistant bacteria sensitive to antibiotics again by re-introducing a component of the ribosome, a gene called rpsL, which restores bacteria's sensitivity to antibiotics. "Our novel approach relies on an effective delivery process and selection procedure, put on the same platform for the first time," says Dr. Qimron. With this system, the sensitive bacteria takes over the ecological niche once occupied by the resistant bacteria. And if a patient does happen to become infected by lingering bacteria anyway, traditional antibiotics can again be used as an effective treatment.
Two steps to disarming bacteria
Added to cleansers, Tellurite represents the second step in a two-part process. A Tellurite compound, which is toxic to bacteria, would also be spread on all surfaces to wipe out the bacteria that had not been rendered sensitive, and thus the entire population of the surface bacteria would be sensitized. The combination is designed to first disarm, and then kill dangerous bacteria.
Next, the solution will be tested in pre-clinical animal trials to ensure its safety before being made available for wider use at hospitals. Once its safety is guaranteed, the solution will come in a bottle, says Dr. Qimron, and easily added to a bucket or spray.
Source: Tel Aviv University, December 13, 2011
---
If you have written or find any articles that you would like to contribute to the Warman E-Update, please contact Brenda Head at bhead@warmanhomecare.com or by telephone at (877) 694-4264. If any of your colleagues are not receiving the Warman E-Update, please send his or her e-mail address to bhead@warmanhomecare.com for inclusion.
Call us at (888)-243-6602 to discuss how we can help keep your loved one safe and happy at home.