IN THIS UPDATE:
1. Exercise Programs For Older People To Improve Balance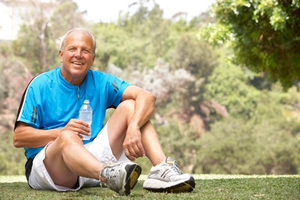 Good balance and mobility are essential to help you perform most activities involved in everyday life, as well as many recreational pursuits. Keeping your balance is a complex task, involving the coordination between a person's muscles and sensors which detect balance and are part of the nervous system. In older people many factors such as reduced muscle strength, stiff joints, delayed reaction times and changes in the sensory system all add up to reduce a person's ability to keep in balance.
A previously published Cochrane review indicated that regular exercise helps older people improve their balance and reduces their risk of falling. After adding 62 new studies to the pool of data, researchers say that while some useful ideas are emerging, there is still a need for high quality evidence that can determine which types of exercise are the most effective. The results have just been published in the Cochrane Library.
By examining 94 studies that involved a total of 9917 participants, researchers identified a list of different types of exercises that had been tested to improve balance. "The information has helped to shed more light on the different approaches to exercise that have been undertaken in studies to date," says lead author Prof Tracey Howe, who works in the School of Health & Life Sciences at Glasgow Caledonian University and is a Director of Glasgow City of Science.
The exercises programs they identified included one or more of the following activities:
exercise that targeted a person's walking, balance and co-ordination strengthening exercises
three-dimensional exercises, including Tai Chi, dance and yoga
general physical activity such as walking or cycling
computerized balance training that uses visual feedback exercise involving vibrating platforms
"Although the duration and frequency of these exercise programmes vary, in general the effective programmes ran three times a week for a duration of three months and involved exercises that challenged people's balance while they were standing," explains Howe. "Interestingly we found that walking and cycling generally do not improve balance, although they have many other beneficial effects."
The researchers found, however, that much of the evidence was of poor quality, and it was very difficult to combine the results from different pieces of work because of lack of consistency in the measurement instruments used to test balance. "If the research community identified a core group of balance outcomes that were used in all future studies, we would be in a much stronger position to combine individual studies and better understand of which type of exercise is the most effective to improve balance," says Howe.
Source: Glasgow Caledonian University, November 11, 2011
2. Largest US Study To Date Finds Yoga Eases Back Pain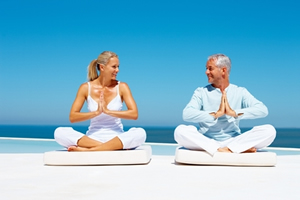 Yoga classes were linked to better back-related function and diminished symptoms from chronic low back pain in the largest U.S. randomized controlled trial of yoga to date, published by the Archives of Internal Medicine as an "Online First" article on October 24. But so were intensive stretching classes.
"We found yoga classes more effective than a self-care book – but no more effective than stretching classes," said study leader Karen J. Sherman, PhD, MPH, a senior investigator at Group Health Research Institute. Back-related function was better and symptoms were diminished with yoga at 12 weeks; and clinically important benefits, including less use of pain medications, lasted at least six months for both yoga and stretching, with thorough follow-up of more than nine in 10 participants.
In the trial, 228 adults in six cities in western Washington state were randomly assigned to 12 weekly 75-minute classes of either yoga or stretching exercises or a comprehensive self-care book called The Back Pain Helpbook. Nine in 10 of them were primary-care patients at Group Health Cooperative. Participants in the trial typically had moderate – not severe – back pain and relatively good mental health, and most had been at least somewhat active before the trial started.
The class participants received instructional videos and were encouraged to practice at home for 20 minutes a day between their weekly classes. Interviewers who didn't know the patients' treatment assignments assessed their back-related function and pain symptoms at six weeks, 12 weeks, and six months.
In 2005, Dr. Sherman and her colleagues conducted a smaller study that found yoga effective for easing chronic low back pain. "In our new trial," she said, "we wanted both to confirm those results in a larger group and to see how yoga compared to a different form of exercise of comparable physical exertion: stretching.
Both the yoga and stretching classes emphasized the torso and legs:
The type of yoga used in the trial, called viniyoga, adapts the principles of yoga for each individual and physical condition, with modifications for people with physical limitations. The yoga classes also used breathing exercises, with a deep relaxation at the end.
The stretching classes used 15 different stretching exercises, including stretches of the hamstrings and hip flexors and rotators. Each was held for a minute and repeated once, for a total of 52 minutes of stretching. Strengthening exercises were also included.
"We expected back pain to ease more with yoga than with stretching, so our findings surprised us," Dr. Sherman said. "The most straightforward interpretation of our findings would be that yoga's benefits on back function and symptoms were largely physical, due to the stretching and strengthening of muscles."
But the stretching classes included a lot more stretching than in most such classes, with each stretch held for a relatively long time. "People may have actually begun to relax more in the stretching classes than they would in a typical exercise class," she added. "In retrospect, we realized that these stretching classes were a bit more like yoga than a more typical exercise program would be." So the trial might have compared rather similar programs with each other.
"Our results suggest that both yoga and stretching can be good, safe options for people who are willing to try physical activity to relieve their moderate low back pain," Dr. Sherman concluded. "But it's important for the classes to be therapeutically oriented, geared for beginners, and taught by instructors who can modify postures for participants' individual physical limitations."
In an invited commentary, Timothy S. Carey, MD, MPH, of the University of North Carolina, Chapel Hill, called Dr. Sherman's study "an excellent example of a pragmatic comparative effectiveness trial," noting that the Institute of Medicine has identified chronic back pain as a priority condition for such studies.
Source: Group Health Research, October 25, 2011
3. Testing Blood Sugar In Diabetes Via Tear Drops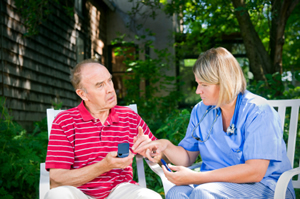 Scientists are reporting development and successful laboratory testing of an electrochemical sensor device that has the potential to measure blood sugar levels from tears instead of blood – an advance that could save the world's 350 million diabetes patients the discomfort of pricking their fingers for droplets of blood used in traditional blood sugar tests. Their report appears in ACS' journal Analytical Chemistry.
Mark Meyerhoff and colleagues explain that about 5 percent of the world's population (and about 26 million people in the U.S. alone) have diabetes. The disease is a fast-growing public health problem because of a sharp global increase in obesity, which makes people susceptible to developing type 2 diabetes. People with diabetes must monitor their blood glucose levels several times a day to make sure they are within a safe range. Current handheld glucose meters require a drop of blood, which patients draw by pricking their fingers with a small pin or lancet. However, some patients regard that pinprick as painful enough to discourage regular testing. That's why Meyerhoff's team is working to develop a new, pain-free device that can use tear glucose levels as an accurate reflection of blood sugar levels.
Tests of their approach in laboratory rabbits, used as surrogates for humans in such experiments, showed that levels of glucose in tears track the amounts of glucose in the blood. "Thus, it may be possible to measure tear glucose levels multiple times per day to monitor blood glucose changes without the potential pain from the repeated invasive blood drawing method," say the researchers.
Source: Analytical Chemistry, November 11, 2011
4. Is Commuting Bad For Your Health?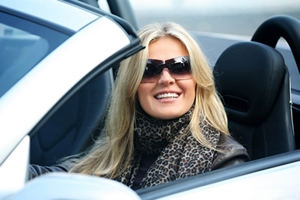 A mobile workforce can help improve a country's economy but the effects of commuting on the health of commuters and on the costs to industry in terms of sick days is largely unknown. From a commuter's point of view, the advantages of daily travel, such as a better paid job or better housing conditions, need to be weighed against adverse health effects. New research published in BioMed Central's open access journal BMC Public Health shows that commuting by car or public transport, compared to walking or cycling, is associated with negative effects on health.
Researchers from Lund University looked at 21,000 people, aged between 18 and 65, who worked more than 30 hours a week and commuted either by car, train or bus, or were active commuters, who travelled by walking or cycling. 'One way' journey time was compared to the volunteer's perceived general health, including sleep quality, exhaustion and everyday stress.
Erik Hansson from the Faculty of Medicine at Lund University explained, "Generally car and public transport users suffered more everyday stress, poorer sleep quality, exhaustion and, on a seven point scale, felt that they struggled with their health compared to the active commuters. The negative health of public transport users increased with journey time. However, the car drivers who commuted 30 – 60 minutes experienced worse health than those whose journey lasted more than one hour."
Erik continued "One explanation for the discrepancy between car and public transport users might be that long-distance car commuting, within our geographical region, could provide more of an opportunity for relaxation. However, it could be that these drivers tended to be men, and high-income earners, who travelled in from rural areas, a group that generally consider themselves to be in good health. More research needs to be done to identify how exactly commuting is related to the ill health we observed in order to readdress the balance between economic needs, health, and the costs of working days lost."
Source: Lund University, November 1, 2011
5. You Are Now Entering The Most Dangerous Time Of The Year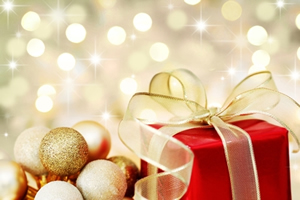 That's right. We are talking about the upcoming holiday season, Thanksgiving, Christmas and New Year's Eve. Not only do the number of alcohol related accidents increase but also, so do waistlines.
Most people experience their (relatively) lowest weight and best muscle tone around September every year. This is usually because of New Year resolutions and more activity over the summer. In the same way, most people see all their results evaporate and disappear by the time New Year's Day comes around.
The fall is party time and most of us are conditioned to join in on all the festivities. As early as Halloween, the parties bring candy, cookies, cakes, bagels, huge dinners, eggnog, ice cream, lots of alcohol and late nights which all add up to a major overload on our bodies. Nobody wants to be a party pooper.
Are we doomed to fall into this vicious cycle?
"It is very possible to survive and even thrive during the holiday season if you recognize the pitfalls and plan ahead," say Dian Griesel, Ph.D. and Tom Griesel and authors of the new book, TurboCharged: Accelerate Your Fat Burning Metabolism, Get Lean Fast and Leave Diet and Exercise Rules in the Dust (April 2011, BSH). "The secret to navigating holidays is to set a goal that allows you to participate without all the collateral damage that usually occurs." What kind of goal you may ask?
"It is not mandatory that you gain weight and get fatter during the holiday season. A goal of actually reducing body fat and toning muscle between now and New Year's Day, is ideal," according to Tom Griesel. "Just have a plan. Remember, many are successful at having extra cash for presents in December because they started saving in September. You can do the same thing to stay in shape or even better, improve your body and health so you arrive at parties extra spectacular!"
The first step is getting over your skepticism and contemplating the possibilities and the benefits. Establish your goal and let everyone know what it is. You'll be surprised when others think it's a great idea. Those that don't are not your concern. Post a copy of your goal on your refrigerator, bathroom mirror, computer screen and anyplace else that will allow you to see it often. This will serve as a constant reminder to both your conscious and subconscious mind. The results of taking just this one step will amaze you. The Griesels conclude, "Do not be afraid of setting a goal that is a bit of a stretch. Shoot for the moon and even if you miss, you will still end up out there with the stars!"
Source: Business School of Happiness, November 1, 2011
---
If you have written or find any articles that you would like to contribute to the Warman E-Update, please contact Brenda Head at bhead@warmanhomecare.com or by telephone at (877) 694-4264. If any of your colleagues are not receiving the Warman E-Update, please send his or her e-mail address to bhead@warmanhomecare.com for inclusion.
Call us at (888)-243-6602 to discuss how we can help keep your loved one safe and happy at home.