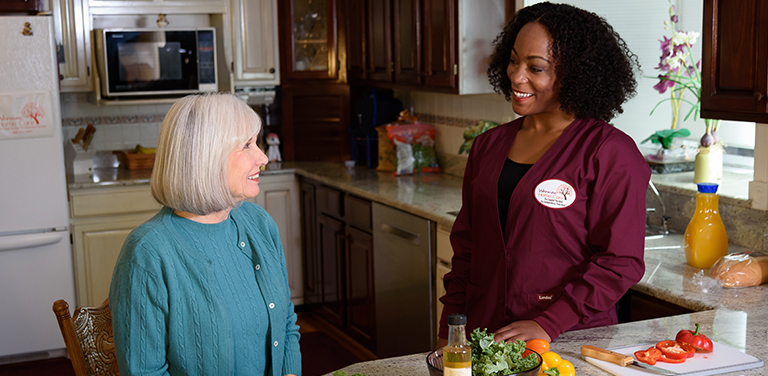 Companion Care is part of every visit that Warman Home Care makes, but can be an individual service if Personal Care or Memory Care is not needed. Our Companion Care provides clients with a friendly visit from a familiar face as often as is needed.
Our Companion Care Services include, but are not limited to:
Scheduled visits and check ins
Socialization
Outings and day trips (theaters, lunch, shopping, errands, etc.)
Wedding or special event accompaniment
Companionship can be an important aspect of a care plan, and can make a dramatic difference on your loved one's quality of life. It can also give you peace of mind, knowing that someone is regularly checking in on your family member. As always, our services can be tailored to meet the needs of each client, and every caregiver is selected to meet the needs and personality of each individual client. Companion Care is another way that Warman Home Care helps keep your loved one happy at home.
Call us at (888)-243-6602 to discuss how we can help keep your loved one safe and happy at home.