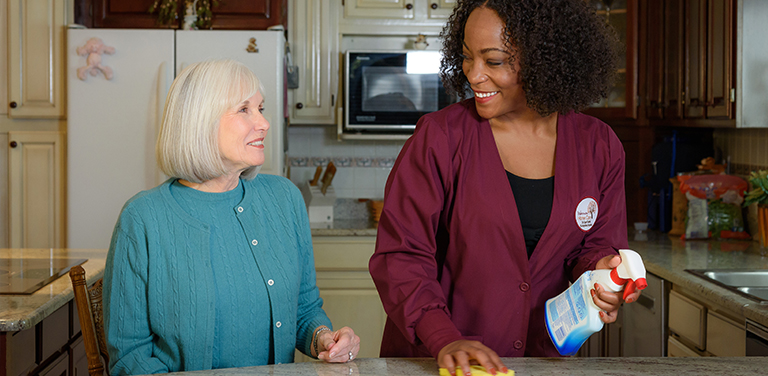 The needs of each client are different, which is why Warman Home Care creates customized care plans for each individual. Tailored plans can include personal care, companionship, or Alzheimer's and Dementia care, and can be adjusted as the needs of the client may change over time. Our custom care plans are just one of the ways that we help keep your loved one happy at home.
We match our caregivers with clients based on personality traits, interests, and needs and abilities. We understand that all levels of care are important, and we work very hard to make sure that our caregivers and clients are compatible. This is what makes Warman Home Care different, and what has made us successful since 1987.
Call us at (888)-243-6602 to discuss how we can help keep your loved one safe and happy at home.