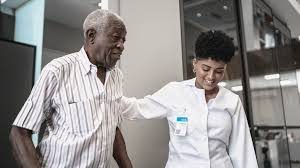 A new study finds that spinal cord stimulation could represent an alternate therapy for people with Parkinson's disease that is resistant to conventional treatments. The researchers claim that this emerging technology may help decrease pain and improve mobility.
Written by Anuradha Varanasi on October 4, 2020 — Fact checked by Hilary Guite, FFPH, MRCGP
Call us at (888)-243-6602 to discuss how we can help keep your loved one safe and happy at home.