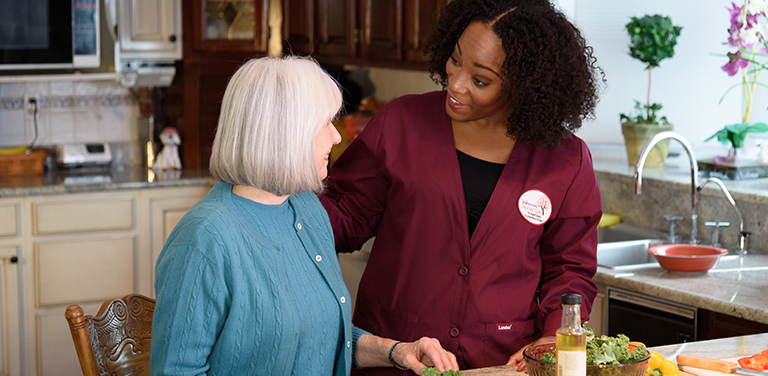 Are You a Great Caregiver?
We are always on the lookout for more outstanding caregivers to match with our clients. If you have the experience, qualifications and the great attitude it takes to be a Warman Caregiver, we'd like to talk to you! To protect you and our clients, if you work with Warman Home Care, you are always our employee; we pay the appropriate insurance and taxes.
Maryland, or Northern VA area:
Please call 1-888-243-6602 for details and to schedule an interview.
Get directions to our Maryland/Northern VA office
Greater Philadelphia, PA area:
Please call 1-877-694-4264 for details and to schedule an interview.
Note: In addition to the requirements below, PA employees must complete a 2-step PPD Test.
Get directions to our Philadelphia area office
Our basic caregiver standards:
Must be a Certified Nursing Assistant (CNA)
Have at least one year of experience in a hospital or nursing home setting
Must pass our written skills proficiency test
Clear police and criminal background checks
Participate in monthly continuing education in-services
Excellent previous employer references
Adhere to a written code of behavior and conduct
Take pride in a professional appearance
We emphasize:
Punctuality and professionalism
Integrity and work ethic
Communication skills and English language fluency
Good moral character
Call us at (888)-243-6602 to discuss how we can help keep your loved one safe and happy at home.